Staying at the Edgemoor
---
The Edgemoor is an independent hotel just one mile from Bovey Tracey in South Devon. Situated equidistant between Plymouth and Exeter and just a 5 minute drive from the A38, The Edgemoor is in the perfect location to explore the whole of Devon as nothing is ever too far away.
A Unique Stay in South Devon
A location like this is very unique; there aren't many places in the UK that you can get from moor to sea in 20 minutes. Dartmoor is a five minute drive up the road and the gems of South Devon such as Salcombe, the River Dart, Burgh Island, Noss Mayo and Budleigh Salterton are all in a one hour radius of the hotel.
Make The Most of Dartmoor National Park
Why do people come and stay at The Edgemoor Hotel? Well, it's usually to explore the enchanting Dartmoor National Park. We are very lucky here at The Edgemoor Hotel that we are situated right on the gateway to the moor, an area of outstanding national beauty.
Whether you're here to trek and explore Dartmoor, go letterboxing and climb the tors, or you'd rather take the more relaxed option by hiring a car, driving over the swooping hills and learning about Dartmoor folklore; The Edgemoor Hotel is the perfect location from which to do so.
Read more about our convenient and beautiful Dartmoor location.
A Relaxed & Friendly Atmosphere
Why do people return to stay at The Edgemoor Hotel? Well, it's usually because they are coming back to visit their friends, the staff at The Edgemoor Hotel. Being a family run hotel, we pride ourselves on getting to know each and every guest, you are not just a number on our system. We are informal, relaxed and friendly, but still extremely professional about what we do. Most of our guests come as strangers and leave as friends.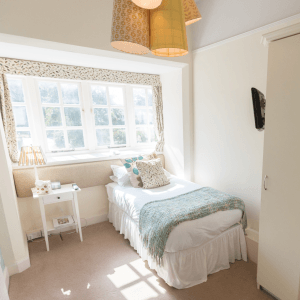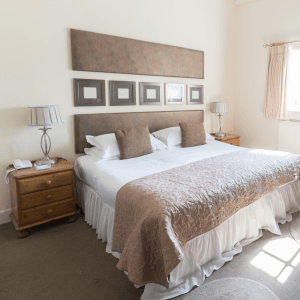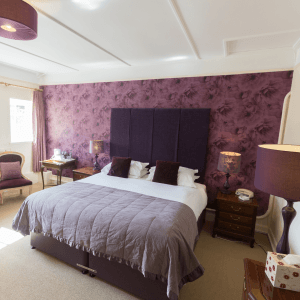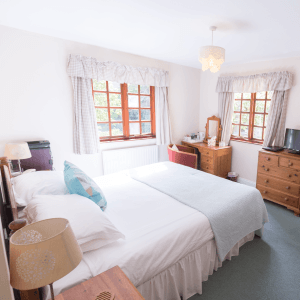 For more information on any of our rooms please get in touch.
Telephone
01626 832466
Email
hello@edgemoor.co.uk