Bovey Tracey, Dartmoor
Devon
hello@edgemoor.co.uk
01626 832466
Eat and Drink at The Edgemoor Hotel
High-quality ingredients and an exciting range of drinks made just for you and served in a converted library.
The Edgemoor Hotel's Library Restaurant was once floor to ceiling in books in the old boys' grammar school. The library's space is now replaced with a relaxed atmosphere and adoration for high quality food and drink.
We know that going out to eat is a real treat, that's why we always give you first-class service that will make you feel special, but never uncomfortable.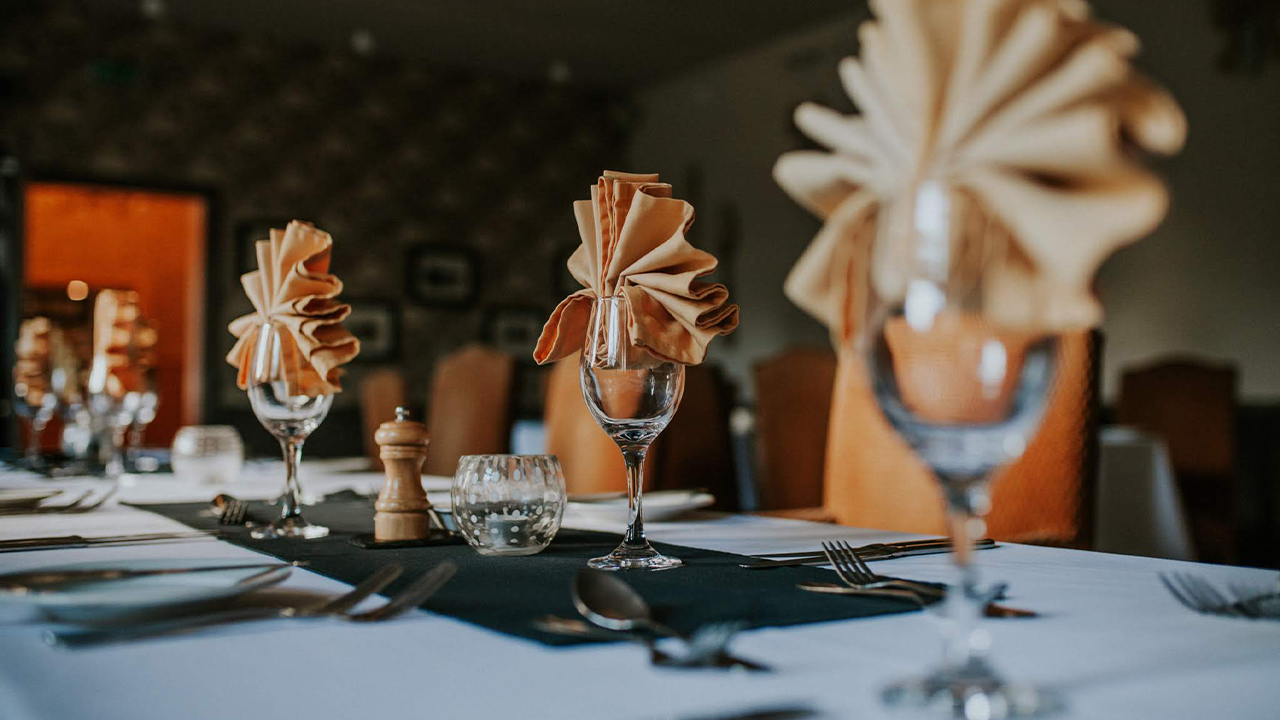 Fine Dining
Our Head Chef Gareth Edwards brings a wealth of knowledge about creating superb dishes here in Bovey Tracey.
We offer English and French style cuisines with a modern twist. Pick your favourite bottle of wine to go with your dining experience.
Pies, cakes, and desserts are all made in-house. We use honey from our own beehives located in the hotel's garden.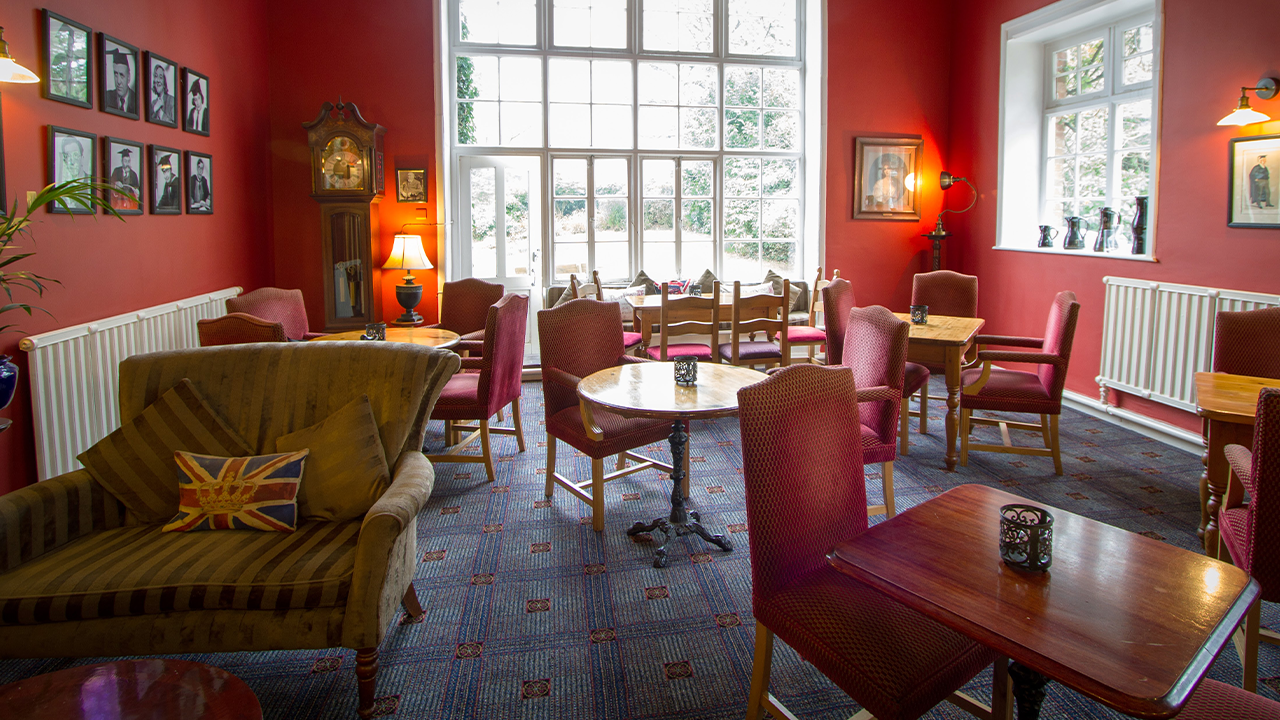 The Gymnasium Bar
Enjoy all the delights of our full menu in The Gymnasium Bar in a more informal and relaxed setting where dogs are also welcome.
Local, seasonal produce and low food miles is threaded throughout everything we do in The Gymnasium Bar.
In the winter you can roast chestnuts on our open fire while looking out of our gorgeous tall windows to the windy world outside.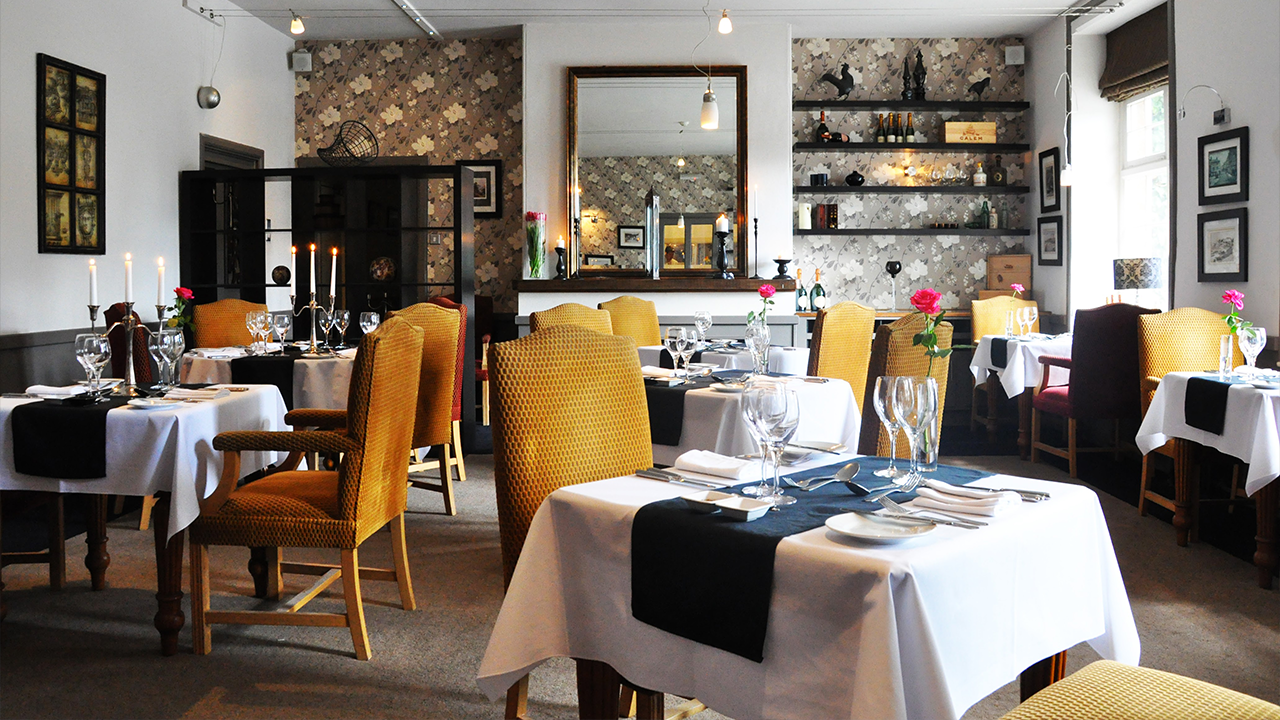 Catering For You
Let us know when you book or in advance of any specific dietary requirements. We can cater for vegans, vegetarians, and allergies.
Breakfast is included in the price of your room. You have the option to book dinner in the restaurant for the evenings of your stay.
Our menu is made up of fresh, locally sourced ingredients that changes with the seasons.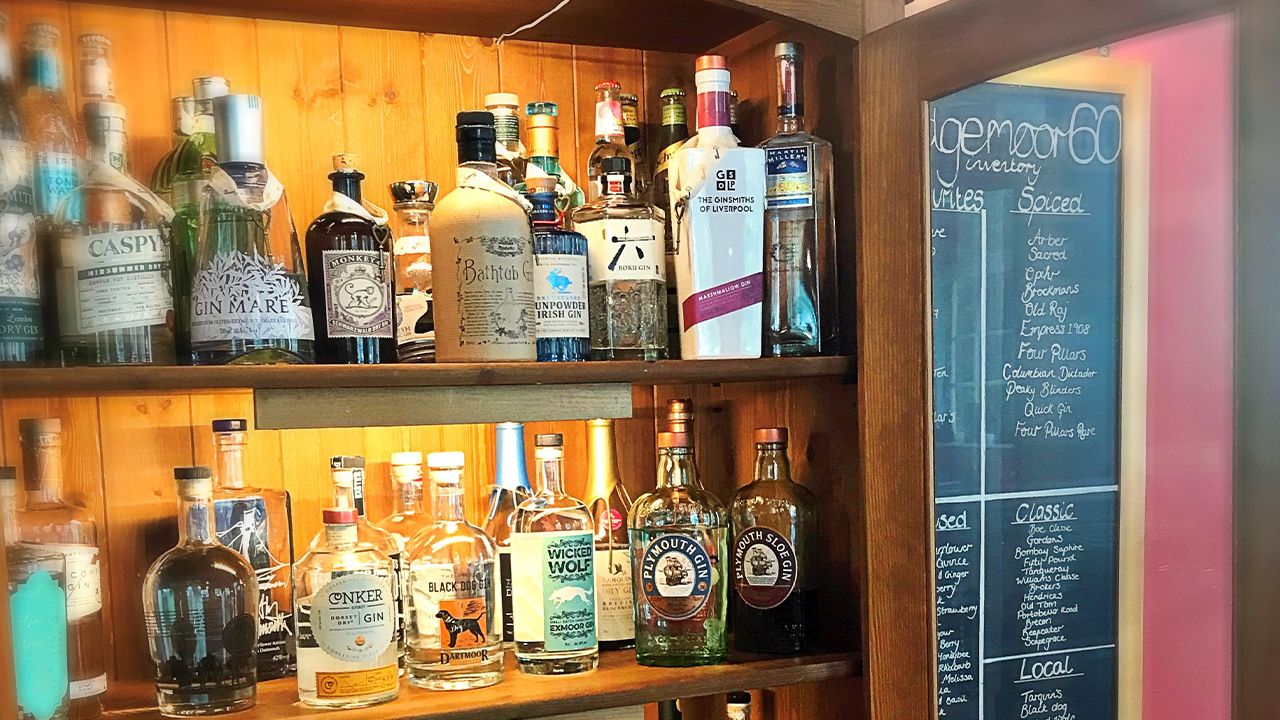 Our Drink Selection
We have over 90 gins in our collection and a specialist gin roulette wheel to help you decide which one to have.
Bombay Sapphire, Plymouth Gin, Hendricks, and many more brands are available. Don't miss our famous 'Bath Tub Gin', either.
We also have a passion for whisky as seen in our wide selection and close relationship with local producers Dartmoor Whisky Distillery.
The Edgemoor Hotel
Bovey Tracey, Dartmoor, Devon